Active Chairs Kick-It Chair Bands for Kids, Flexible Seating for Fidgety Feet, Essential Classroom Supplies
Kick-It Chair Bands allow kids to wiggle and fidget all day without ever leaving their seats. Our fidget bands for classroom chairs are ideal for kids with anxiety, sensory challenges...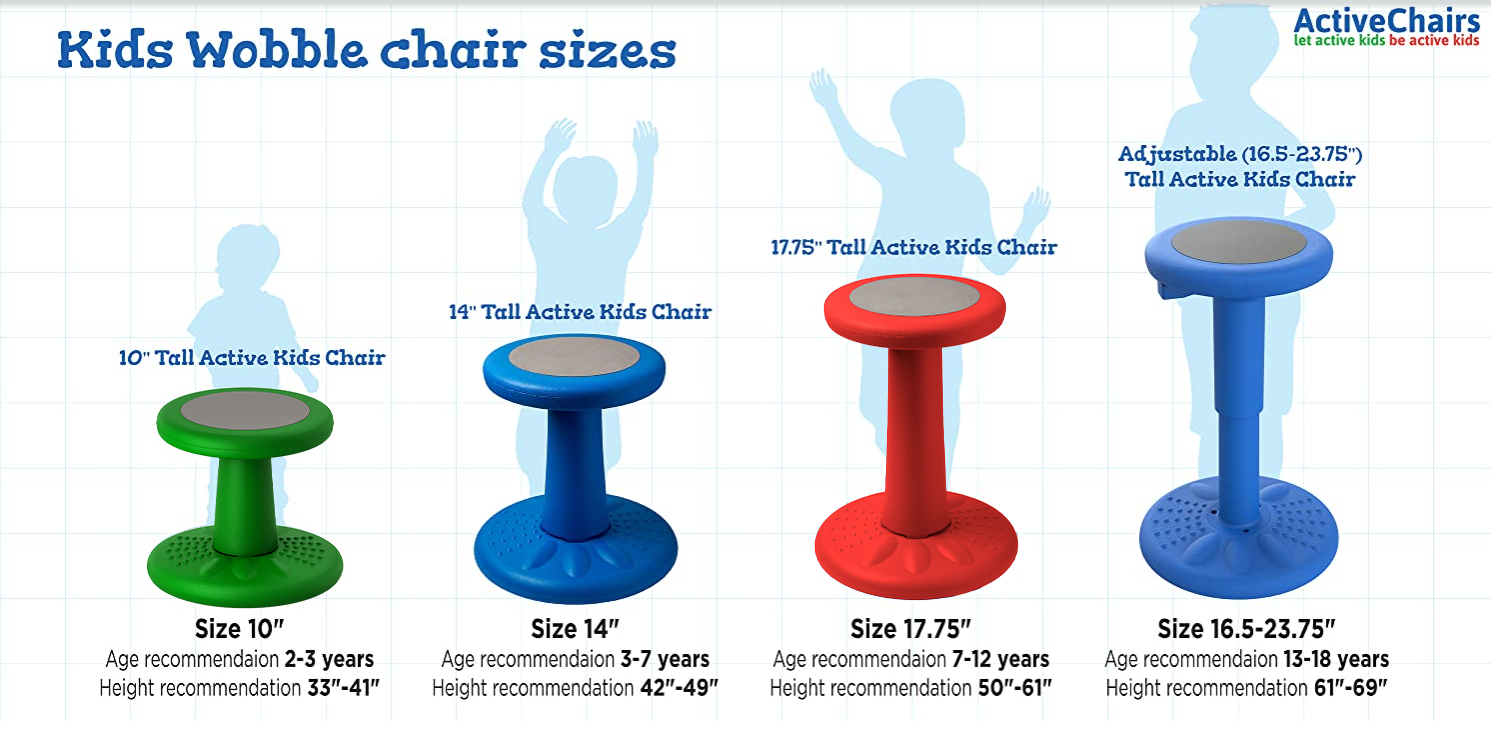 What are active chairs?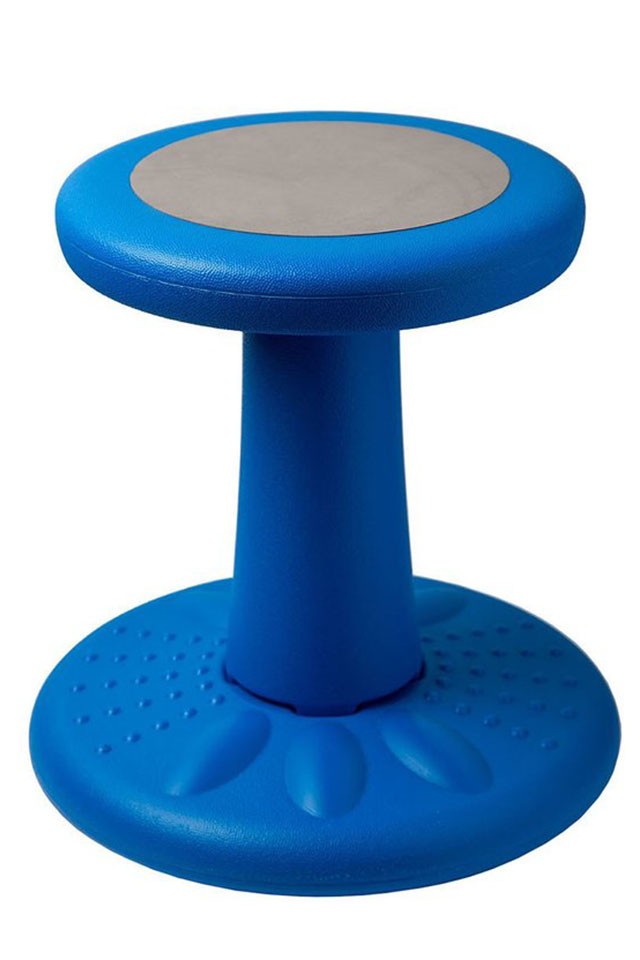 Active seating options not only accommodate but
promote the natural movements

of the body and can help improve spinal positioning and 

muscle stimulation.
Wobble or
Active

Chairs

, help to maintain their posture straight, tummy tight and their attention

laser-focused.
What's so special about this design?
Soft, comfortable cushion

The comfortable cushioned seat allows your kids or students to wiggle, wooble, move side-to-side, back and forth without fear of tipping over or landing on the floor. Their bottoms stay comfortable while they balance and work out their restlessness.

Rubberized, non-slip bottom

Designed with a gently rounded bottom, this stool that transforms boring, sedentary sitting into calorie-burning activity. Students can teeter, totter, jiggle and sway all day long and the non-slip rubberized bottom will ensure their stool stays under them.

Massaging texture

The chairs are designed with special texture, so when kids rest their feet on the base of the chair, they get to massage their feet. This improves blood circulation and allows them to relax their feet while keeping them occupied.
Why should your kid use it?
Increases the ability to focus and learn

Improves spine position

Increases blood flow back to the heart

100% Satisfaction Guaranteed
Diminish ADD/ADHD symptoms

Active sitting by its nature is friendly towards fidgeting, so for those children who can't resist, it's a good way of channeling their excess energy into productive activities.
Improves posture

"Paying attention to their sitting position can assist in improving your child's posture and, ultimately, decrease backaches," says Christopher Redman, M.D., a pediatric orthopedic surgeon with Children's Health℠ Andrews Institute for Orthopaedics and Sports Medicine. By using an active chair on a daily basis, your kid will strengthen his or her back muscles, and enjoy the benefits of a good posture for their entire life.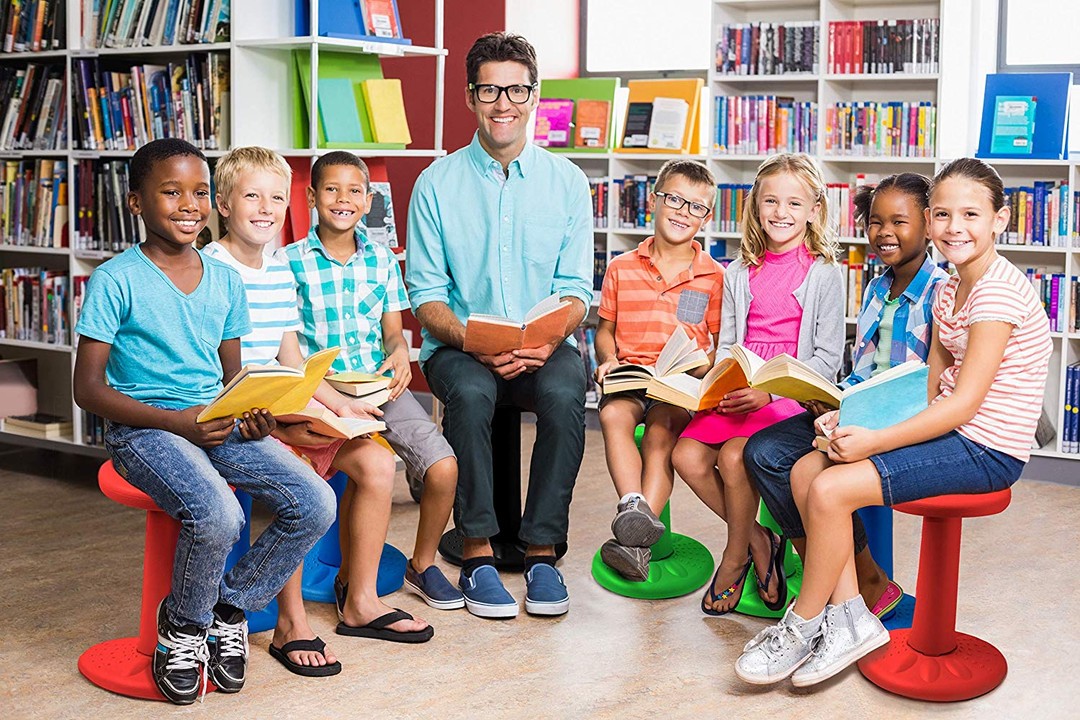 Recommended by doctors and teachers.
Teachers all over the world are adjusting their classrooms with flexible seating, and in the same time, more and more doctors and therapists reveal their studies showing the numerous benefits active sitting can have for your child.
Such a simple tool, like a chair, can have tremendous benefits for the overall health of your child, short term and especially long term, therefore, make sure you provide him or her, everything they need to get a good start in life.

What are other parents saying about this chair?
---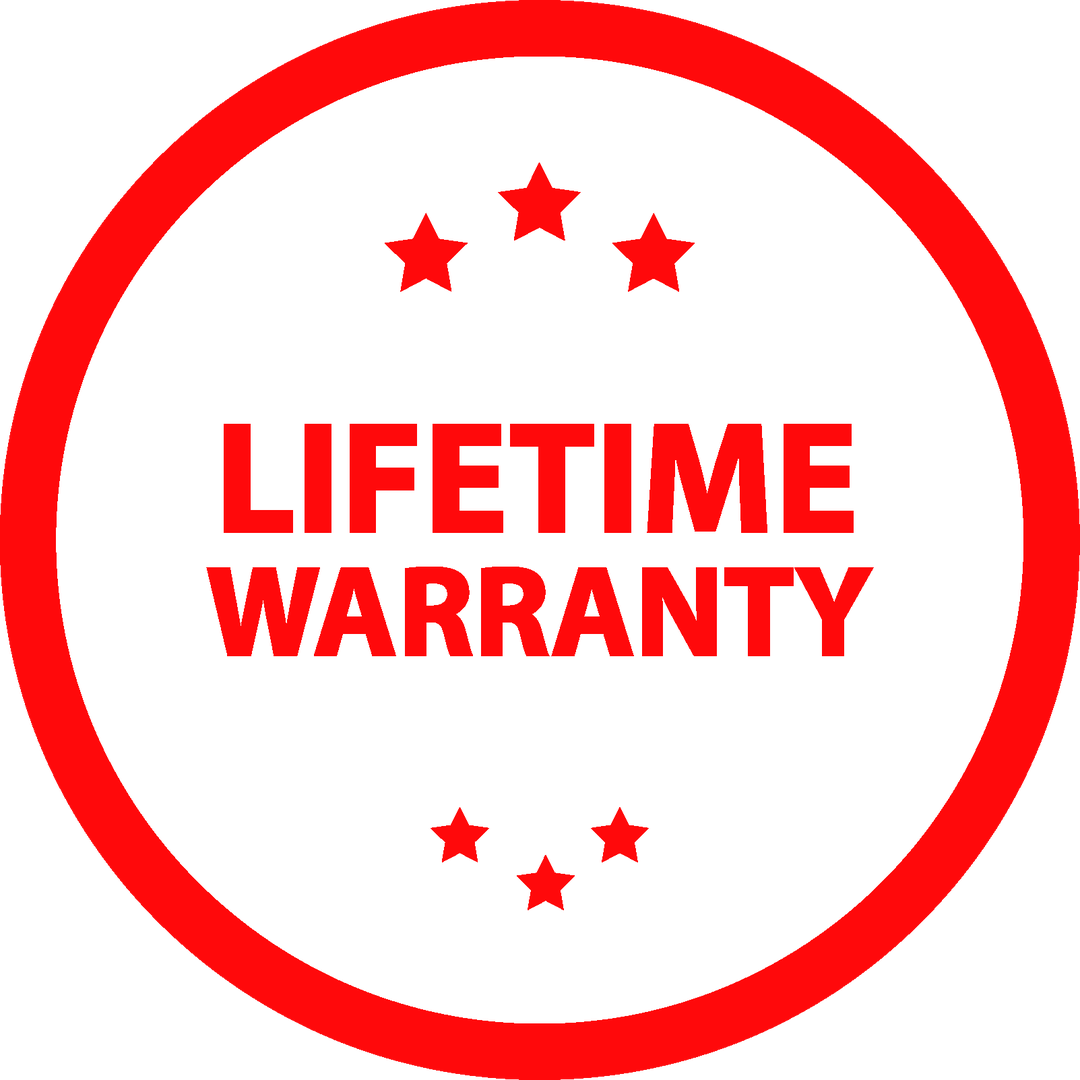 We believe in our products so much that we are offering lifetime warranty! Simply sign up with your order ID below to qualify.