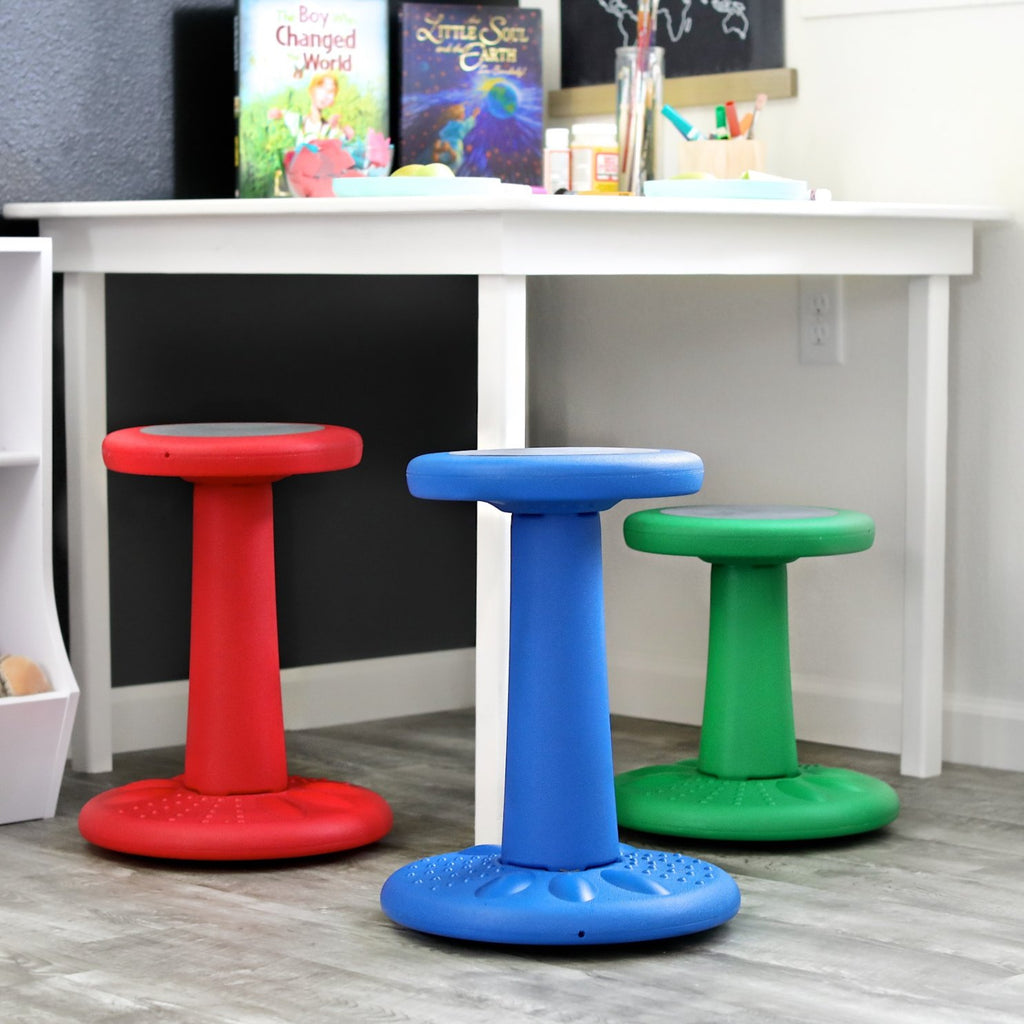 We listened to education professionals and create a type of chair that helped children of different ages and grade levels focus on their work, while keeping them comfortable.
★ All of our chairs wobble and wiggle to allow kids to be dynamic, while concentrating on important things in the classroom, lab or library.
★ Our chairs are designed to strengthen the core and correct posture. There will be no slouching in our active chairs!
★ The top of each chair has a layer of foam making our chairs more comfortable than many similar models on the market.
★ The top of the base includes a pattern, so when kids rest their feet on it, the bumps add an orthopedic effect.
★ The bottom of the chairs' base have rubberized surface for added stability and safety. The chairs will not slip or slide on a hard floor surface.