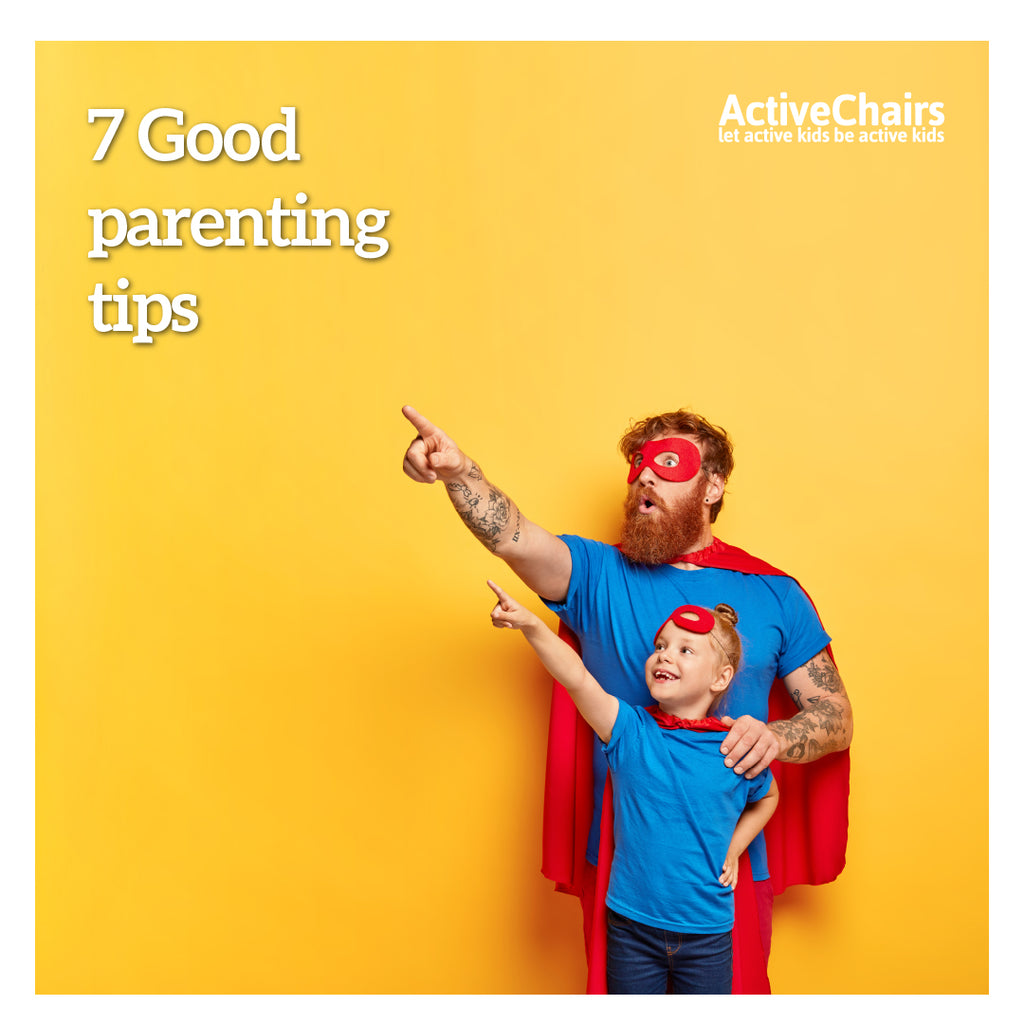 7 Good Parenting Tips
It is quite common to wonder what should be done to be good parents, of course we all want to give the best to our children but is there a secret to being perfect parents?
Although there are no magic formulas to perfectly exercise this role, exercising conscious parenting is key to raising healthy children and, most importantly, that in the future they feel loved, free, and self-sufficient.
In this article we will leave you 7 good parenting tips to provide a healthy and stimulating environment for your children.
1-    Give them quality time, the presence or absence of a specific parental figure is a significant factor in the development of children. Plan for games and outings together, make some space in your day to share entirely with your children, they will never forget those moments.
2-    Show your love, it has been shown that the emotional approach and the expressions of affection of the parents to the children improve their level of happiness and self-esteem. Having an affectionate and unconditional contact with kids opens the doors for them to show you what he feels, in an environment of trust and security.
3-    Give them always respect and support, these two elements will give the child security and stability. Put clear rules, fair and reasonable. Remember that the goal is for children to develop good behavior and character. It is better to calmly explain why their performance is wrong and never yell at them.
4- Teach them to show their emotions efficiently. Suppressing emotions can cause the child to see them as a weakness or something aversive to hide. Show yourself as a human being with strengths and weaknesses and you will see that they will also learn to trust you and always be honest.
5-    Do not compare it with others or demand too much of it. It is logical that when a child is born, his parents think about what he will be like when he grows up and how they would like him to live life. It is positive to believe in the possibilities, motivate them to act and maximize their potential. However, we must try not to demand them too much, each person advances at their own pace.
6-    Educate them and teach them by your example, when they enter school, help them with homework; it is important to participate in the education of the children. Show them a way of seeing the world, teach them to act and transmit principles and values. Your actions speak louder than your words.
Your children will imitate your behavior whether you want it or not. 
7-   Avoid overprotecting them, let them live, although it is necessary for the child to have marked limits, they must learn to distinguish what to do and how far they can go. It is important that your children know that your love for them is unconditional and that they can count on you in any circumstance, but there must be a balance, being excessively permissive will cause them not to have a pattern by which to guide their behavior.
They also need to understand that their actions have consequences and that their decisions, good or bad, will shape their destiny.